Science is everywhere – the foundation of everything we see, do, touch and think! At Beeston we aim to ignite children's innate curiosity about the world and fire up their imagination, on a base of sound knowledge and understanding – and we are lucky enough to do this in a location world famous for its nature conservation.
Starting in the Pre-Prep, we encourage children in an energetic exploration of the world around them, building towards the ISEB Common Entrance syllabus, and supporting some on their individual scholarship pathways. We incorporate into our curriculum as much as we can of the amazing setting we find ourselves in. This means we like to be on the beach, in the woods or the rest of our extensive grounds, to facilitate our learning experience.
Through this we build a robust set of skills, with opportunities to further enrich and nurture a scientific awareness through hands-on experiments, practical projects and visits, all of which play a huge part of every child's development at Beeston. An understanding of processes, skills and systems in science is a key factor in developing critical thinking so crucial for children as they proceed to their senior schools.
Science is taught in our specialist science labs, from Year 4 upwards, with a deliberately investigative 'hands-on' approach to learning, which reflects the importance the department places on children finding things out for themselves. In line with this we link learning to relevant and current scientific concepts and developments. This is the essence of being a scientist.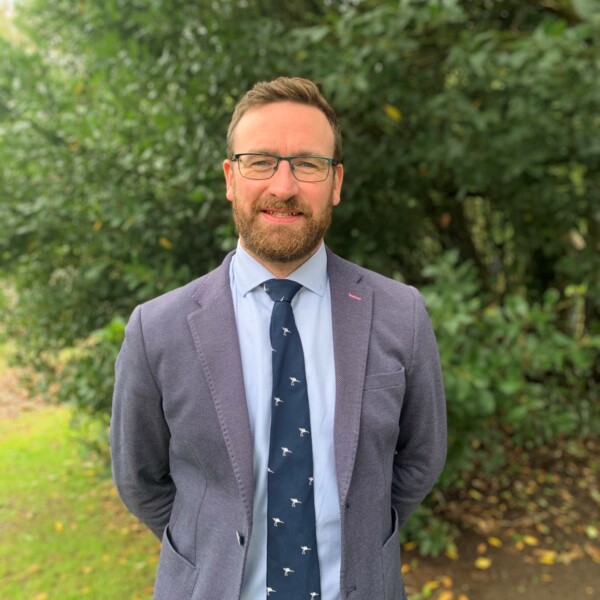 David Godden, Head of Science
BSc, QTS
After completing my BSc at Anglia Ruskin University and doing a spell as a Norfolk lifeguard, I came to work at Amazona Zoo, designing and building enclosures and subsequently becoming a zookeeper in 2008. I qualified as a teacher in 2013 and focused on science, becoming Deputy Head of Science at The Nicholas Hamond Academy in Swaffham. I later became acting Head of Science before moving to Beeston Hall in 2018 as Head of Science.
I love working at Beeston for many reasons, not least because the children are wonderful and I couldn't ask for a more supportive team of teachers to work with – and it is in the most beautiful setting.