Expressing ideas visually is a basic human need; cave dwelling people living 40,000 years ago, made visual art and used art to decorate their homes retelling stories or capturing events – we still do this today. Maslow's famous Triangle of Human Needs identified that being creative is one of the most fulfilling of human experiences. Our aim at Beeston is to equip our children to have the ability to find fulfilment and meaning in life, through creating and enjoying looking at Art. Art at Beeston is a bustling and vibrant subject, with evidence of the children's industry throughout the school. Alongside a newly equipped design technology studio, we enjoy the use of the MacNicol Art Centre which would be the envy of many senior schools, with its own large open plan studio with kiln, as well as facilities for textiles, enamelling, printing and a scholars' gallery for those seeking quiet study.
There is an 'open door' policy so these facilities are always available and our positive, nurturing approach means that all pupils have a chance to succeed, learning the tools of self-expression as they explore the world around them. The department is generously resourced, with a wide range of study programmes including batik design, applique techniques, felt-making, tie dyeing and decorative stitching, sewing using a sewing machine, printing on fabric using collage, as well as silk screen and lino cuts.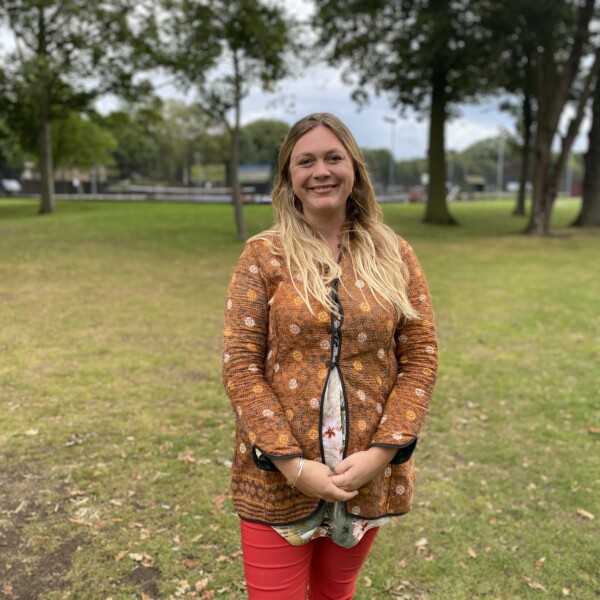 Francesca Raison, Head of Art
BA (Hons), PGCE
I am passionate about helping children find something they love to do, and giving them the confidence to explore art, uninhibited by ability. I believe that every child has an artistic nature and that making art is a great way of allowing children the freedom of expression and a little peace and relaxation in a busy school timetable. As a former pupil myself, one of my favourite aspect of Beeston is the family-like bond between year groups and staff alike, a defining characteristic of the Beeston experience.
I have a deep interest in oil painting, photography and curation. Prior to being a teacher, I worked as a professional artist and also in the gallery industry. When not in our fabulous Art room, I can be found wild swimming, camping, walking and anything outdoorsy, especially involving our old VW campervan!