At the heart of our School and open 'all hours', is our cosy library – home to over 6,000 books, visiting authors, comfy sofas, giant dominoes, chess and quiet contemplation. Help is on hand from Mrs. Morton, our librarian who has seen generations of Beestonians develop a love of reading.
Children throughout the school take on responsibilities as 'Keepers of the Books', charged with inspiring and developing a love of reading, as well as helping out. Older children regularly read to younger children during their class time and often one of our school dogs pad can be seen listening to the not-so-confident readers in or near the library.
As well as a collection of fiction suitable from Year 2 up to Year 8, there is extensive non-fiction collection and a range of daily newspapers, The Junior Week and First News.
Book Week
Each year a packed timetable of activities are dedicated to the written and spoken word. To encourage a love of reading, including visits from authors and illustrators; 'Read to Feed' sponsored read House competition – collecting  food for the Cromer and District Foodbank; bedtime stories in the library for the Pre-Prep with hot chocolates; World Book Day parade and the hotly contested Balloon Debates.
Anna Wilson – children's author
James Mayhew – author and illustrator of children's books
Julian Sedgwick – author of 'Mysterium: The Black Dragon'
Vivian French – British
Nicola Davies – children's author
Michael Morpurgo visited just as he had been made Children's Laureate
Eoin Colfer of the fabulous Artemis Fowl series of books
Peter Kavanagh – local illustrator and author
Paul Jackson – local illustrator
Paul Stewart and Chris Riddell (now Children's Laureate)
Raffaella Barker – creative writing workshop
John Mole – Poet – poetry workshops
Jackie Morris – wonderful illustrator and author
Caroline Lawrence – 'Roman Mysteries'
Michelle Paver – 'Wolf Brother' series and many others
K.M. Grant – 'Blood Red Horse' series
Elen Caldecott – 'Marsh Road Mysteries' series and more
Children have been to see the following authors
Anne Fine
Jamila Gavin
Pete Johnson
Malorie Blackman
Philip Ridley
Jerry Spinelli
William Nicholson
Theresa Breslin
Jacqueline Wilson
Cressida Cowell
Morris Gleitzman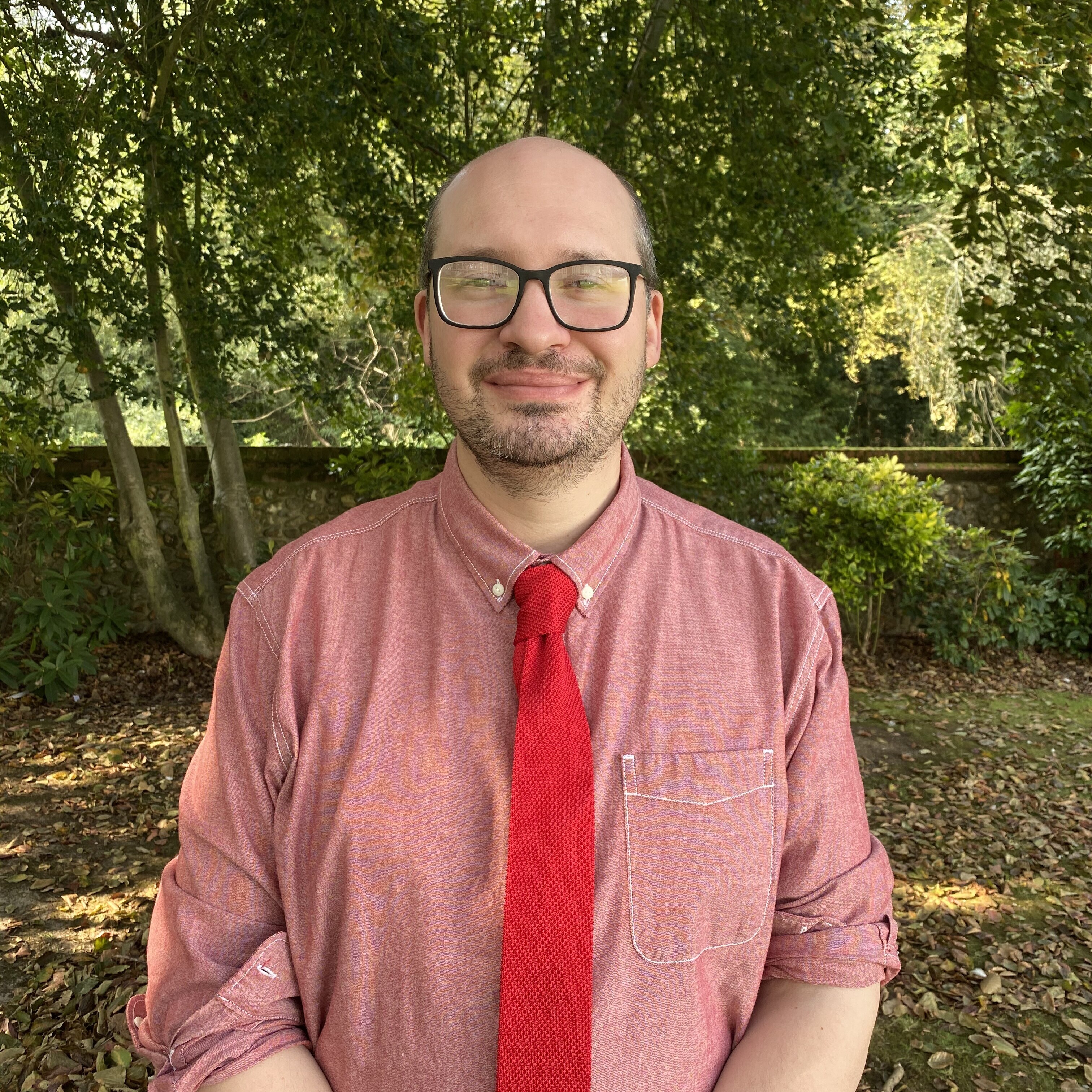 Ryan Pugh, Librarian and Learning Support Assistant
BA (Hons), Cert Ed
I took on the role of school librarian in the Autumn of 2022 after four years working exclusively with Learning Support. My love of all things literary – from Beano annuals to the works of Charles Dickens – makes being a Beeston librarian the perfect job. Happily, I still do lots of support work, specifically teaching English one-to-one in the library. It's great to see the library used as an extension of our Learning Support department as it is such a welcoming and calm space.
I also run the Beeston Hall Instagram and other social media accounts. (I can only apologise for the dreadful puns.)
Outside of school, I can usually be found huddled around a computer, writing. I am about to complete the UEA Creative Writing MA and am working on two books: a history of long-running television programmes and a biography of Horatio Nelson. Outside of writing, I am interested in the usual things: cinema, music, sports, and drinking too much tea.