Year 4 Victorian Trip to Great Cressingham
Year 4 Victorian Trip to Great Cressingham:
Year 4 truly lived the life of a Victorian child at the superbly run Great Cressingham Victorian School on Monday 23rd September, owned by Sally North who played the part of the main teacher tremendously well. The day was focused on living as a Victorian child with spelling and arithmetic lessons, using slate and rags to record and wipe clean their workings, reciting genuine poetry, singing songs as well as drawing authentic specimens whilst sitting at genuine desks in the extraordinary school building with original features and appliances, including displays and objects from the era.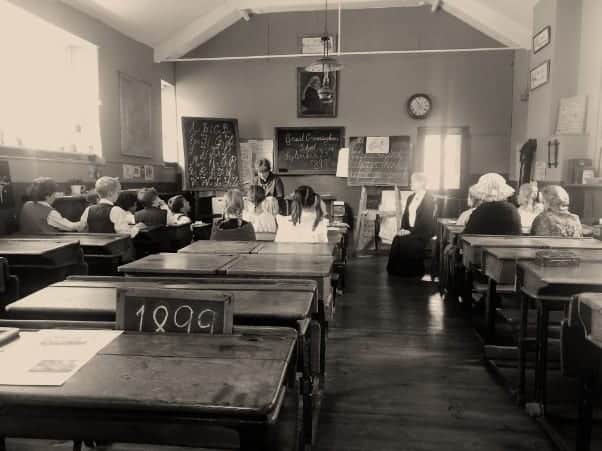 The children also played with beautifully preserved hoops, skipping ropes and spinning tops at breaktime and used the outside toilets before washing their hands with carbolic soap and cold water to extend their understanding of life in 1899. In the afternoon, the children practised the messy business of writing with pen and ink and blotting their meticulously well scribed handwriting with care which is trickier than one may think.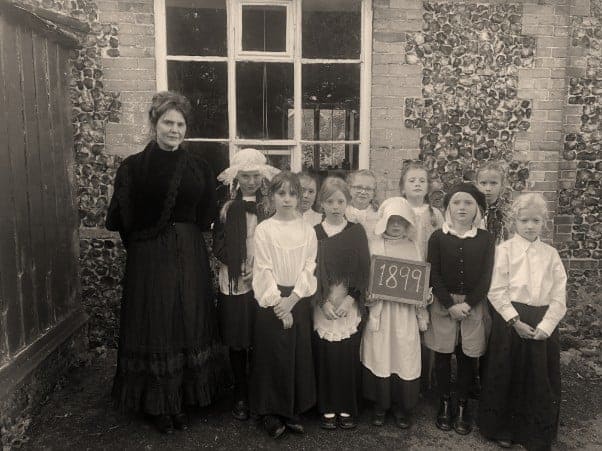 The boys sharpened their slate pencils on the outside wall where you can see the scars of more than a century of the same activity, connecting the boys directly with the past and creating a continual thread between now and then. The girls practiced their sewing skills and filled their individual bags with handpicked lavender from the estate.
The aim was for the children to leave the school knowing what it felt like to be a Victorian child and to experience it just as they would have. This was the most inspiring visit that will not be forgotten.